Preston and Myeshni's beautiful wedding was so beautiful and romantic, the day was filled with so much beauty, happiness and laughter. This wedding had everything magical, a lovely gin bar, beautiful music, a sweet table to die for, the most beautiful decor and setting, great entertainment and good dancing. The attention to detail to everything was amazing. I think its safe to say that everyone had a good time on this special day
Myeshni's dress was made and designed by Jacqui Emmanuel and it was WOW, very beautiful and romantic. I loved how happy everyone was, thanks for picking me, i hope you love and treasure these forever. Wishing you all the happiness in the world.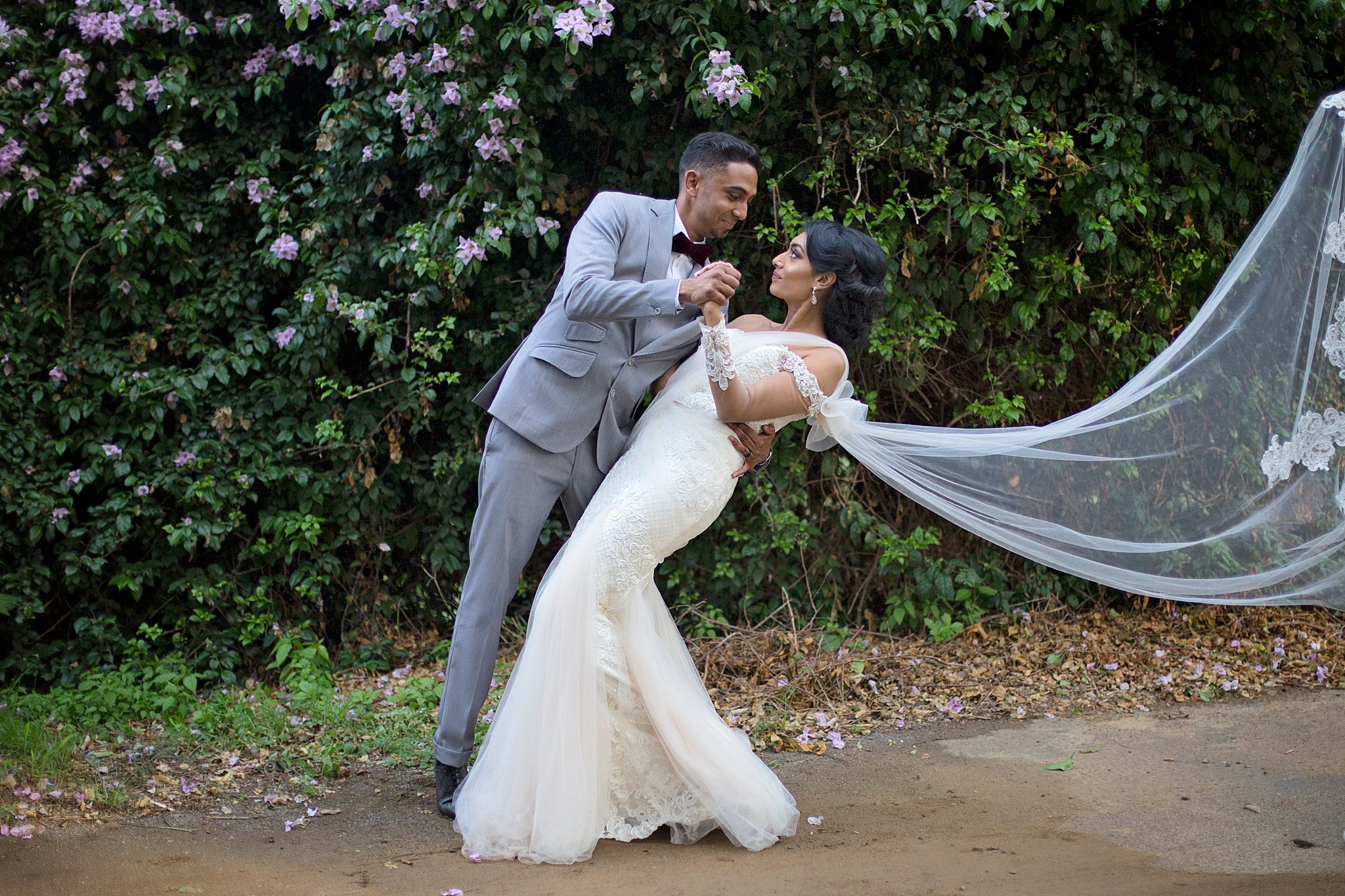 Bridal Hairstylist-Stylist by Vicks
Groom suit- Designed by KNS Tailors
MC-Jailoshni Naidoo
Live Music-Dan V
Photobooth-Aisle Hire it
Lighting & Dancefloor-Limelight
DJ-Kevin Rebellious
Venue : De Charmoy Estate : www.decharmoy.co.za 
0325338187
Decor : Lifestyle Decor
Cameron – 0763733165
Dress : Jacqui Emmanuel
0817437898
After 12 years of dating, this special couple made it official with the most beautiful wedding celebration. The wedding of Preston & Myeshni was a magical fairy-tale. Their special day was filled with so much love, happiness and laughter. Everything was perfectly planned and well-articulated comprising of beautiful music, great entertainment, a vintage photobooth, a lovely gin bar, delicious foods, a desert table that was to die for, great dancing and so much more…The uniqueness and attention to detail in everything that was done was incredible, and it is safe to say that everyone had a memorable time attending this wedding.
Myeshni wanted her wedding dress to have a hint of eastern influences detail to represent her traditional background. Together with the amazing work of Jacqui Emmanuel, she was able to achieve this. She had a mundhanai draped around her Victorian lace dress with rose gold and pearl encrusted beadwork. Her dress was WOW…unique and absolutely beautiful.
I truly loved sharing this special day with them, thank you for picking me. I wish you all the happiness in the world and may you treasure this forever!
Mesh