Brandon and Michelle were made for each other, you can feel the love between them from just spending a few minutes with them, their love is very much special.Brandon and Michelle are such a warm and welcoming couple,i felt so lucky to have captured their beautiful June wedding.
There was so much emotion shared on their special day, so many happy tears and laughter all around. I loved how their dogs had bow ties on for the morning of the wedding, i loved how Michelle sobbed during the ceremony, i loved the humorous speeches, happy dancing and all the love that was shared on this day. We took the night photos near blue lagoon and it created the perfect night time backdrop to end off a special day.
Thank you so much for choosing me to capture this precious day. I hope you love and cherish these.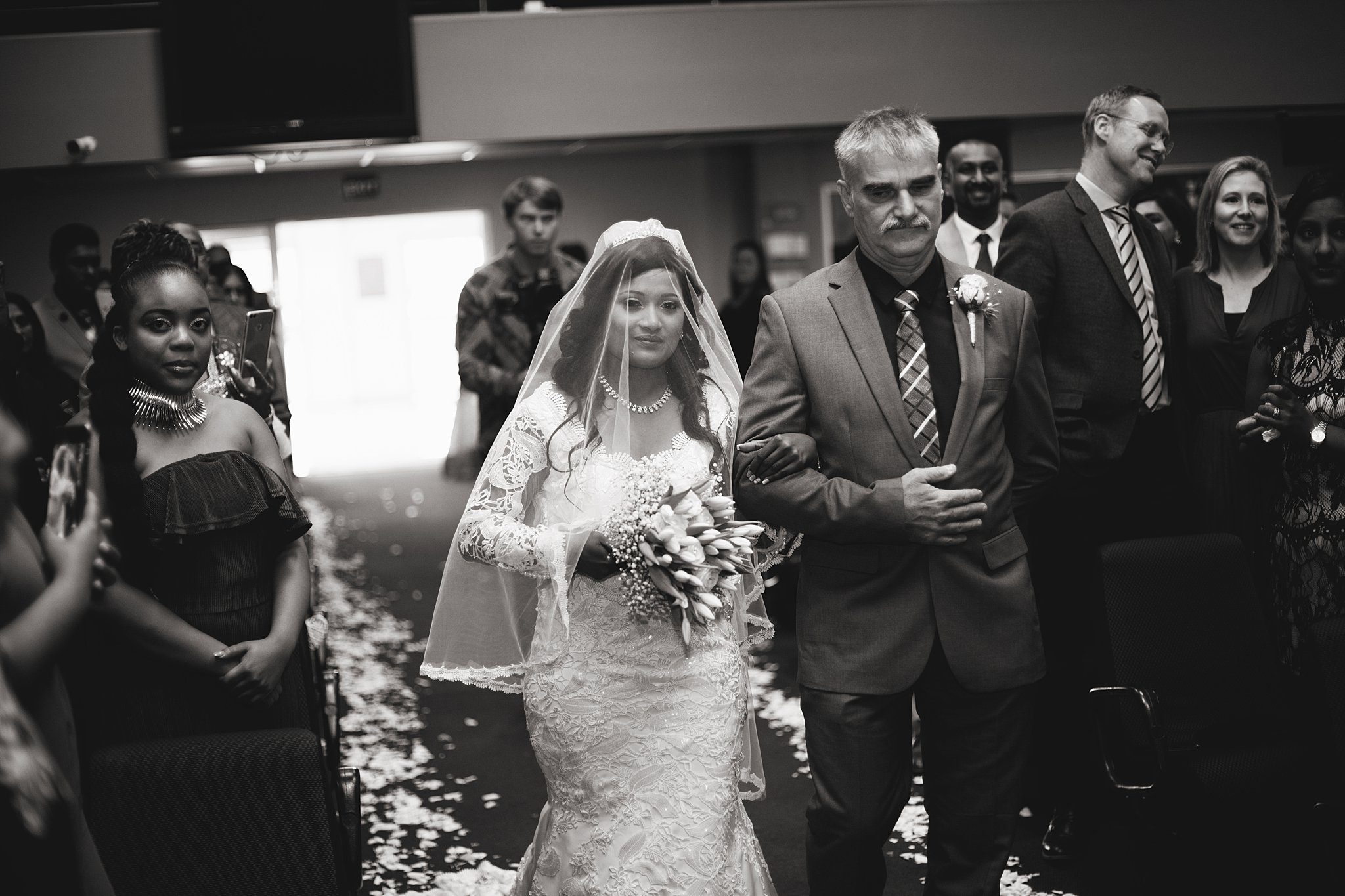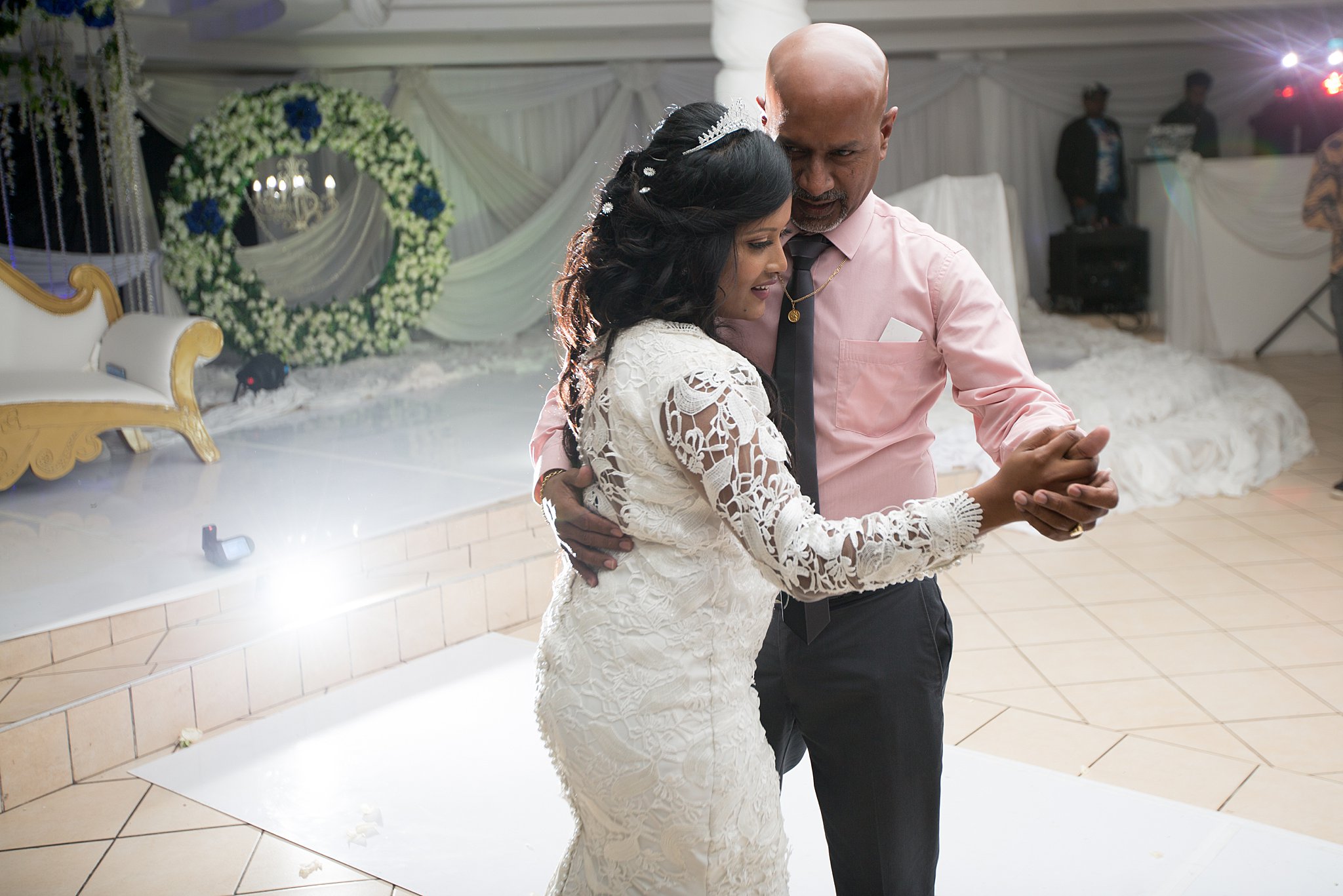 A few words from the couple :
We first met in kindergarten (at the age of 6), we were in primary school together and also in the same classes (crazy story we did not even fancy each other). In 2007 we started dating (with a few trials and tribulations along the way). After 11 years and 5 months of dating, God made is possible and official for us, with the most incredible wedding celebration. We definitely are blessed and we have seen the favour of God in our relationship. The impossible made POSSIBLE…
The planning and prep that led up to our wedding was amazing however stressful, with us based in JHB and planning for a wedding in Durban. This journey and experience was awesome, being patient and calm in times of stress was helpful to us. Realisation did not kick until our wedding day, everything was "Picture Perfect".
Our day was filled with; unconditional love, so many emotional moments, support from family and friends, happiness, laughter and perfection. Everything on this day was incredible. We are so grateful and thankful for the love and support from our parents, siblings, family, friends, retinue, and our companies.
As the bride, I wanted my wedding gown to be custom made. My wedding gown was designed with the help of my mom, baby sister and myself. Together with the amazing work completed by Khatjia Rajak. Until the night before our wedding I was very calm and collective, but on our wedding day I was feeling extremely nervous and anxious. Especially walking down the aisle, the moment I saw the man of my dreams, I was extremely emotional, a feeling that I couldn't control, a feeling that can never be replaced with anything in this world. My Husband you brought me to tears of joy, meeting you at the altar was everything I dreamed off and more.
We are extremely excited about our future as Husband and Wife… God has placed us together forever, as soulmates, lovers and best friends….
 A big thank you to all our vendors, for being apart of our lives and supporting us through our journey. After months of planning and meetings upon meetings, our expectations were met with perfection. We definitely was blessed with the best, you'll have made our day picture perfect from the start to the end.
We highly recommend all of you. Thank you for going the extra mile and making it possible…
Second shooter : Bianca Wilde (www.biancawilde.com)
Videographer:
The Sight Seekers (www.thesightseekers.com)
Church:
Faith Centre Ministries International (Malvern)
Venue (Reception):
Blue Lagoon Conference Centre (031 303 2478)
Events Coordinator:
Yarika Rohith (031 303 2478)
Catering & Food:
Blue Lagoon Conference Centre
DJ & Lighting:
Blue Lagoon Conference Centre
Aisle & Stage Decor:
Maharaja's Catering & Decor (www.maharajas.co.za)
Flowers
Flowers by Nikki (083 661 5800)
Grooms Wedding Suit:
Custom Designed by Elegance Outfits
Brides Wedding Gown:
Custom Designed by Khatija Rajak (079 150 3625)
Bridal Makeup:
Beauty In a Box Makeup (073 444 8464)
Photo Booth:
Crazy Fun Photobooth (079 734 9786)
Priest:
Pastor Gary Deetlefs
MC:
Terence Arthur